The SWIM technical infrastructure (TI) allows the implementation of interfaces between systems, providing technical capabilities for the secure, high-performance and reliable exchange of information.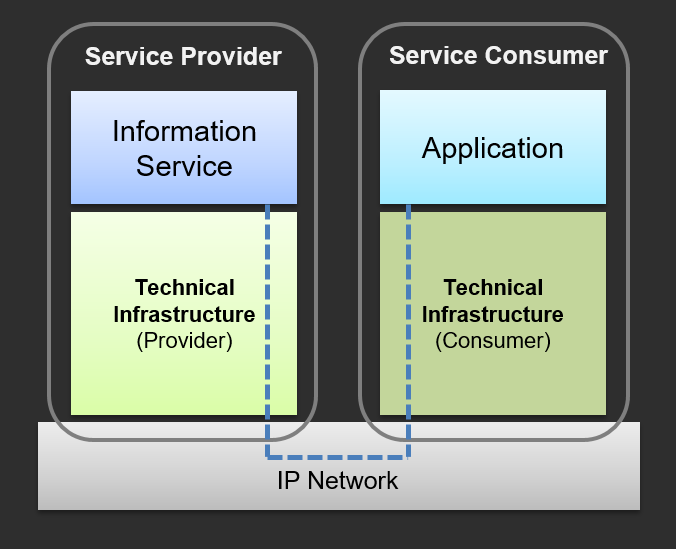 The SWIM TI is a collection of software and hardware used to allow the provision of information services. Applications consume information services via a SWIM TI which allows the exchange of information via an IP network. Both the service provider (responsible for the information service), and the service consumer (responsible for the consuming application) are responsible for the implementation of their own infrastructure.

SWIM TI capabilities
The functional capabilities of the SWIM TI can be grouped into three categories:

Messaging capabilities: These allow the actual exchange of information using various access methods (e.g. publish/subscribe or, request/reply).

Security capabilities: These allow the secure exchange of information, including, but not limited to, identity access management, digital certificates and encryption.

TI management capabilities: These allow monitoring of the technical infrastructure for fault and performance, ensuring reliable and high-performance execution of the information exchanges.
The functional capabilities (i.e. functions) described in this section are common features widely supported by mainstream commercial off-the-shelf (COTS) systems and services.

For a more in-depth description of the SWIM TI capabilities, please refer to the following document:

SWIM TI Foundation Document
SWIM TI bindings
The SWIM TI allows technical interoperability on the basis of interfaces which implement SWIM TI interface bindings based on industry standards. The SWIM TI interface bindings specify the protocols used for the exchange of information between systems. The SWIM TI provides technical capabilities which are adapted to support different communication needs (ground/ground or air/ground), different types of message exchange patterns (publish/subscribe or request/reply) and different service levels with different availability requirements.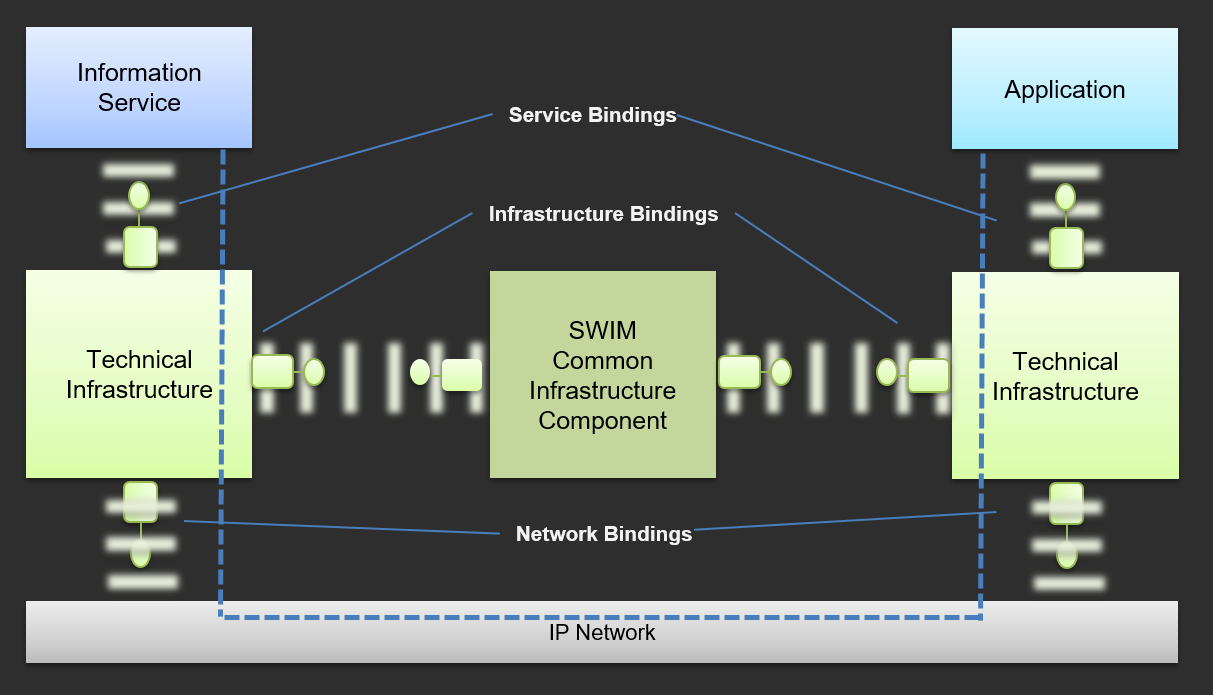 For a more in-depth description of SWIM TI Bindings, please refer to the following documents:

EUROCONTROL SWIM TI Yellow Profile (STYP) Specification

EUROCONTROL STYP Binding Selection Guidelines

Message exchange patterns

A message exchange pattern (MEP) identifies a repeatable
sequence of messages exchanged between two systems, specifying the order,
direction and cardinality of these messages (e.g. request/reply or,
publish/subscribe)

The SWIM TI supports the implementation of different MEPs
based on different bindings with different capabilities. For additional
information related to MEPs and how they relate to the SWIM TI, please refer to the following documents:

Message Exchange Patterns – Identification Guidelines

Guidance for Pub/Sub implementation